Let in the Light with a new view! Get Ready for Your New Shutters or Blinds at Factory Direct Prices! – John Vassar Shutters & Blinds is having its Annual Spring Sale!
Choose from Amazing Designs with Amazing Prices!
Let us give you a free quote – call us at 800-506-6610
Also, You can Reduce Your Electricity Bill with Our Amazing Blinds!
Like us on Facebook and HotSpot Local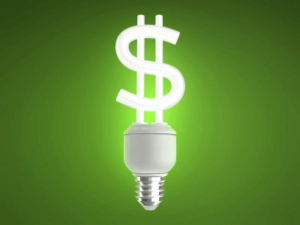 Summer is on the way and with it comes that pesky Summer bill. Our blinds will help you reduce your electricity for this summer! What are you waiting for! Save on your electricity bill now!
We also have beautiful shutters that not only let you choose your room brightness but, also lets you enjoy privacy by completely blocking the view from anyone outside your home! We Are the Factory!
John Vassar Custom Shutters & Blinds

800-506-6610
John Vassar Custom Shutters & Blinds can help. We carry a variety of styles that can complement any home. Just imagine how your front window will look with beautiful shutters that you can open to let the sun in, or close to create more privacy.
Custom Blinds and Shutters add the right touch! John Vassar Shutters and Blinds. All of our shutters are made here in the USA, we are the factory. All shutters sold and installed by John Vassar Custom Shutters & Blinds are built in our factory right here in Van Nuys, California. We also build Poly core Shutters. We sell wholesale directly to the public and then install all of our products at no additional cost. Our specialty is hardwood shutters.
We have hundreds of completed jobs in our Service Areas:San Martin County, Belvedere, Corte Madera, Fairfax, California, Larkspur, Mill Valley, Novato, Ross, San Anselmo, San Rafael, Sausalito, and Tiburon, Santa Clarita Valley and Antelope Valley, Acton, Agua Dulce, Canyon Country, Castaic, Lancaster, Newhall, Palmdale, Santa Clarita, Saugus, Stevenson Ranch, and Valencia, San Fernando Valley, Agoura Hills, Arleta, Burbank, Calabasas, Canoga Park, Chatsworth, Eagle Rock, Encino, Granada Hills, Glendale, Hidden Hills, La Canada, La Crescenta, Lake View Terrace, Mission Hills, North Hills, North Hollywood, Northridge, Pacoima, Panorama City, Porter Ranch, Reseda, San Fernando, Sherman Oaks, Studio City, Sunland, Sylmar, Tarzana, Toluca Lake, Tujunga, Valley Village, Van Nuys, West Hills, Winnetka, Woodland Hills, Los Angeles County, Bel Air, Beverly Hills, Brentwood, Hermosa Beach, Hollywood, Long Beach, Los Angeles, Malibu, Manhattan Beach, Marina Del Rey, Pacific Palisades, Pasadena, Playa Del Rey, Redondo Beach, Santa Monica, Torrance, Venice, Westchester, West Hollywood, West Los Angeles, Westwood, Ventura County and Santa Barbara County, Agoura, Camarillo, Carpinteria, Fillmore, Goleta, Moorpark, Newbury Park, Oak Park, Ojai, Oxnard, Port Hueneme, Santa Barbara, Santa Paula, Simi Valley, Thousand Oaks, Ventura, Westlake Village.
Call us at 1-800-506-6610