Free Estimates, Free Installation.
All shutters sold and installed by John Vassar Custom Shutters & Blinds are built in our factory right here in Van Nuys California. Our specialty is hard wood shutters. We also build Polycore Shutters. None of our shutters come from overseas, "We are the Factory". We sell Wholesale Direct to the public, and then install all of our products at no additional cost.
For the home, we recommend Basswood and hard wood shutters because of their durability. We have customers that have had shutters in their homes for over 35 years and they still look great. All hardwood shutters are glued and doweled together, the same as the high-end furniture. We build any shape and size right here in the San Fernando Valley. We are located at 15950 Blythe St., Van Nuys, CA 91406
As mentioned above, we also build Polycore Shutters, The main place we use these are in medical exam rooms, nursing homes and businesses.
We carry Fauxwood Blinds, Wood blinds, roller shades, Roman shades, and much more.
All shutters we carry come with a lifetime warranty on construction of panels and installation.
Please allow 2 to 4 weeks delivery on shutters however, if you need them sooner, just ask John
Snail Mail:
1240 Fresno Street, Newman, CA 95360
Locations:
Factory:
19590 Blythe Street, Van Nuys, CA 91406
We are: Licensed, Bonded, & Insured.
CA Lic. # 956993
John Vassar Custom Shutters & Blinds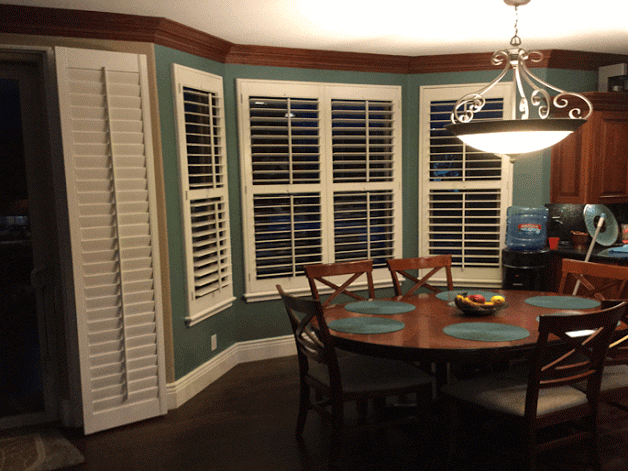 Our Work
Here at John Vassar Custom Shutters and Blinds, we have over 35 years of experience in manufacturing wood shutters for our valued customers. As a reputable, established company in Southern California, an 80% customer referral rate speaks volumes to our high standards of construction, quality of products, excellent customer service, and affordable prices. When you choose John Vassar Custom Shutters and Blinds for your window treatments, your new shutters will be installed in as little as two to 4 weeks.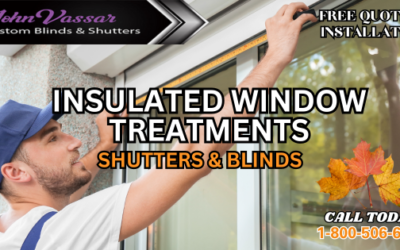 Having Well Insulated Window Treatments Is Important For The Upcoming Temperature Drops. John Vassar is the best when it comes to providing insulated blinds & shutters. We offer our custom blinds & shutters at factory wholesale direct pricing in the San Jose...
Proudly Serving:
Morgan Hill, CA, Fairfax, CA, Mill Valley, CA, San Rafael, CA, San Anselmo, CA, Sausalito, CA, Tiburon, CA, San Martin, CA, Modesto, CA, Oakdale, CA, Stockton, CA, Palo Alto, CA, San Jose, CA, Gilroy, CA, Hollister, CA, Santa Clarita, CA, Merced, CA, Concord, CA